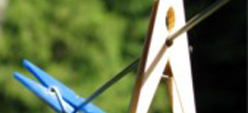 We provide 'off the peg' financial research i.e. responses to topical issues segmented by gender, age, socio-economic group, work status, household size, educational attainment, income band (max £50,000 household income+) and Standard Region among 1,000 adults in the UK aged 16+  that we have readily available.
Responses can be also analysed by main financial services provider and product intentions
Prices for a data set cost from £100+VAT.
To enquire about off the peg research data sets please use the contact us link.
We can tailor the research into a bespoke report if required.
Research topics
Financial advice
UK wealth distribution (housing & financial assets)
The Olympics & the economy (2005,2007,2008)
The Olympics and the individual (2007,2008)
Interent as asource of financial information and advice
Broadband access
Mortgage payment holiday
Check credit rating
Tesco/Sainsburys as a current account provider
Decision-maker over pension fund investments
Treating customers fairly
Managing Debt
SIPP demand
Protection cover
Travel money providers
Bank/customer relationships
Local branch access