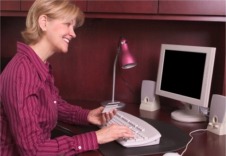 Consumer insight is a weak point with many financial services providers. Knowing more about customer intentions helps to plan cost effectively.  Since March 2002 we have produced a quarterly financial activity bulletin  that reports on consumers intended savings, investment and borrowing activity in the coming six months. This uses the same GfK NOP omnibus survey as the UK Consumer Confidence Barometer undertaken for the European Commission enabling us to link financial activity with consumer confidence.
The primary objective is to provide users with a clear indication of which products are likely to be in greatest demand and which consumer segments and UK regions are likely to be most active in the coming months. This demand is linked to underlying consumer confidence that varies across product categories and which continues to be regularly cited as a driver of consumer financial behaviour by industry executives.
We report on 18 product / activity categories, including, mortgages and property purchase intentions, life and pension contributions, savings and investment, credit card borrowing and debt repayment.
The Bulletin provides users with a clear idea of consumer demand for financial products. Users are able to anticipate and plan for shifts in demand. Since its launch in March 2002 the Bulletin has built up considerable insight into the buying activity of the financial consumer over time.
For the latest key findings click here
Main Financial Services Providers
We believe that the customer relationship with his/her main financial services provider is the most fundamental. In general this relationship will be driven by a current account relationship which is the great prize of high street banking.
We track the market share of main financial services providers and their customers' expected activities. We can also show the current financial position of customer households by 'saving', 'making do' and 'stuggling'. There are significant regional differences between providers in terms of expected activity and market share.
We also can provide a bank analyst briefing  giving competitor analysis of leading institutions' market shares and what their customers are planning.  The service provides datasets for customers of the leading bank and building society brands, their savings, investment and borrowing intentions, a profile of the identity of their most active customers and their financial position (saving, making ends meet, struggling).
Clients can add their own questions to the survey. We ask periodically about  treating customers fairly, charging and complaints, distribution channels and financial advice. 
For more information and costs contact us